dotcomm goes from start to cloud
OVERVIEW
DOTComm had already successfully hosted its public facing web servers and applications in AWS. Now it wanted to build on that success by backing up and recovering its on-premises enterprise applications and data in AWS. To do so, it turned to Cloud Shift Strategies. By following Cloud Shift's AWS Enterprise SureStart program, DOTComm transformed its backup and recovery operations in only four months. Now fully implemented, DOTComm backs up, replicates, and recovers applications and data in the AWS cloud. It now does so more quickly, easily, and at a fraction of the cost of its previous DR solution.
DOTComm Profile
DOTComm provides technical support and consulting to over 70 governmental entities in the Omaha and Douglas County, Nebraska, area. Over 5,000 dedicated government workers spread across 120 locations rely upon its services. DOTComm offers a 24×7 support center and service offerings across all IT disciplines.
Past Cloud Success Impetus for Using AWS for DR
When DOTComm's Director of Applications, Vijay Badal led the initiative to host all DOTComm's city and county websites in the AWS cloud, the entire organization watched how AWS can accelerate web development and reduced costs. 
Now DOTComm's Directory of Operational Services, Bob Nord, was ready to start moving legacy applications and data to the AWS cloud. To begin, he made improving DOTComm's disaster recovery (DR) capabilities for these applications a priority. 
DOTComm's existing DR plan involved replicating backup data to a State of Nebraska's shared datacenter in Lincoln, NE. That solution required two storage arrays from the same hardware vendor. One was located on-premises in Omaha and the other was in Lincoln with ongoing data replication occurring between them. 
Though DOTComm could successfully replicate data to the remote site, the challenge was recovery. Any DR that DOTComm would have to perform took time to complete. It minimally had to lease or buy computer hardware to perform a DR at the remote site. Once acquired, it still had to restore and recover the applications . Nord knew that the AWS cloud presented DOTComm with better, faster, and more economical backup and recovery options.
DOTComm Chooses AWS GovCloud to Satisfy Compliance Concerns
Nord had enough experience with AWS to know DOTComm could backup, store and recover applications and data with AWS. However, he also knew that DOTComm's data was subject to multiple federal government compliance requirements. It specifically fell under the FBI-CJIS (Criminal Justice Information System) and HIPAA (Health Insurance Portability and Accountability Act) regulations. To verify the AWS cloud was correctly configured prior to DOTComm hosting data there, he turned to Cloud Shift Strategies. 
Cloud Shift employed its AWS Enterprise SureStart© program to ensure that the AWS cloud configuration met DOTComm's requirements. As an AWS public sector provider, Cloud Shift quickly recognized that DOTComm had stringent compliance requirements associated with its data. These requirements led Cloud Shift to recommend that DOTComm use AWS commercial cloud for most data and the AWS GovCloud for data that required the tightest controls.
AWS designed GovCloud to host sensitive data, regulated workloads, and meet the most stringent US government security and compliance requirements. Further, AWS offers GovCloud's multiple compliance certifications to any government agency that uses GovCloud. DOTComm immediately saw the value of using GovCloud and adopted this Cloud Shift recommendation as part of its AWS implementation.
Better, Faster, and More Economical Cloud Backups & Recoveries
Cloud Shift next examined how DOTComm could cost-effectively backup data, replicate data, and recover applications in AWS. Cloud Shift recommended that DOTComm use its existing Commvault backup software as it possessed the prerequisite features to perform these tasks.
For instance, Commvault can deduplicate data before backing it up and replicating it to AWS. By initially deduplicating its backup data, DOTComm reduced the amount of data it replicated and stored in AWS. This helped to minimize DOTComm's WAN costs and control its cloud storage costs. 
DOTComm then also implemented AWS' Simple Storage Service (S3) lifecycle policies to achieve additional savings. By turning on S3's lifecycle policies, AWS automatically migrated older backups to AWS Glacier, a low-cost AWS storage tier. This served to further lower DOTComm's overall AWS storage costs while meeting its broader internal data retention requirements.
Commvault can also convert virtual machine (VM) backup images into Elastic Cloud Compute (EC2) images that are recoverable in AWS. Using this option, anytime DOTComm needed to restore an application in AWS, it could perform a VM image conversion with minimal wait time. This gave DOTComm new flexibility to test recoveries at any time at nominal cost. It also only incurred AWS compute charges during the time it ran the applications in the AWS cloud.
Four Months from Start to Cloud
Bob Nord knew that DOTComm stood to benefit tremendously by using AWS to backup and recover its on-premises applications. In this respect, AWS met and exceeded his expectations. By following Cloud Shift's SureStart program, DOTComm implemented its solution in the AWS cloud in only four months. 
Equally important, DOTComm accomplished other strategic financial and technical initiatives. By using Commvault, DOTComm could easily back up and replicate data to AWS. This negated the need for DOTComm to obtain additional replication software or proprietary solutions from hardware vendors.
Using the AWS GovCloud region to store its most sensitive data also addressed DOTComm's ongoing data compliance and security requirements. Using AWS GovCloud, DOTComm could confidently store its data at a facility certified by numerous US governmental agencies. Further, it could regularly perform DR tests or even recoveries of production applications. These could occur at a lower cost and more easily and quickly than it could accomplish using its previous solution.
The financial savings that DOTComm gleaned from adopting AWS represented the icing on the cake. DOTComm always sought to identify and adopt economical, cost-effective IT solutions. AWS delivered on these two priorities.
Nord Says
"DOTComm obtained all the features it needed from AWS – availability, recoverability, scalability, and governmental certifications, to name a few. Best of all, using AWS, DOTComm achieved all its objectives at about one-tenth the cost of recovering using the previous solution."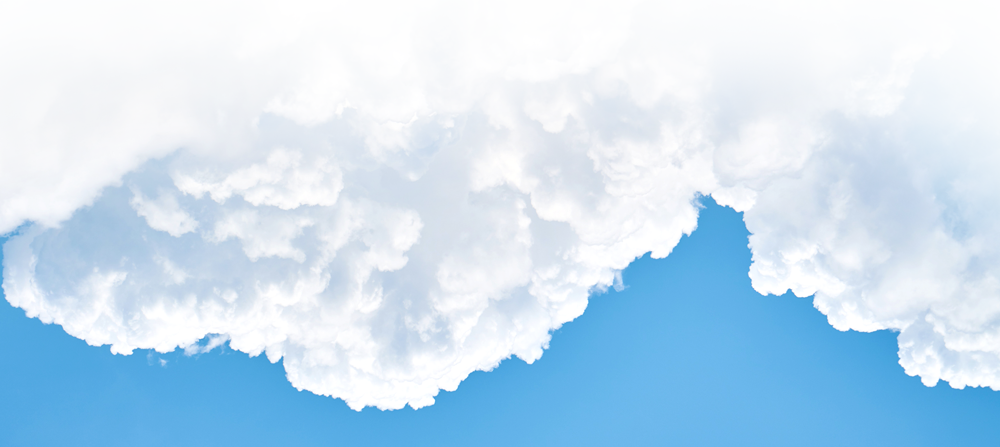 Your privacy is very important to us. We'll never share your contact info with anyone.